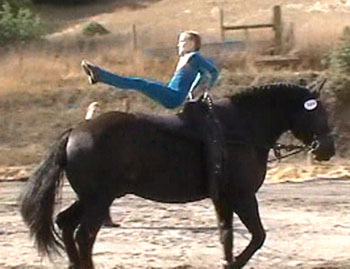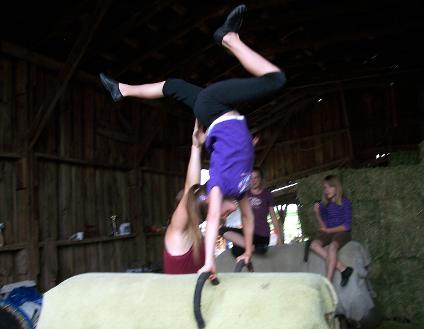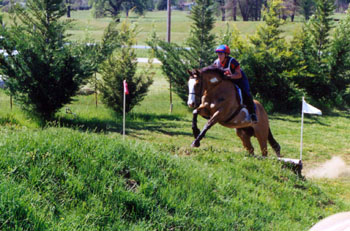 NEW PROGRAM INFORMATION COMING SOON......
Keystone Vaulting and Riding Classes
Elevate Vaulting Program and Maximum Elevation Vaulting Program
Elevate Riding Program
What's My Vaulting/Riding Level
All Vaulting students should start in a Walk level class and can begin moving up through the levels after they pass each vaulting skills level evaluation.
All Riding students should schedule a private evaluation to determine what level they are at and what they want to start working on :)
Equestrian Vaulting Program
The Equestrian Vaulting Program at Equestrians In Harmony teaches gymnastics and dance on horseback.
Equestrian Vaulting is a phenomenally great way to start your horse experience and gain confidence around horses or can add great depth to your riding skills in a long and successful relationship with horses. And as an added bonus you do not need to own a horse to participate.
Our classes adhere to the nationally (AVA/USEF) and internationally (FEI) recognized form of vaulting and our classes include
Stretching
General Fitness & Strength Training
Gymnastic Exercises
Compulsory Exercises
Dance Movement & Freestyle Exercises
& Horsemanship Skills
This sport is also full of fantastic opportunities to work as an individual or to participate with a partner in a pair or on a team.
*Horses & Lungers are provided by Equestrians In Harmony.
**The Competitive portion of our Vaulting Program is run in conjunction with Phoenix Vaulting Club; a non-profit club and group member of the national vaulting sport organization, the American Vaulting Association. In order to compete at recognized competitions all vaulters, coaches, & lungers must be members of Phoenix Vaulting Club and AVA. The horses for the Competitive Program are currently provided and trained by Equestrians In Harmony.
English Riding & Jumping Program
The English Riding Program at Equestrians In Harmony develops basic riding skills and general fitness for all types of equestrian activities. It is a fantastic way to develop security, balance, and aids that work in harmony with the horse whether you plan on pleasure riding or going on and pursuing further specialized training for competing.
Basic English Riding instruction focuses on developing the following skills
Balanced Rider Position
Use of Independent Aids
Horse's Form & Relaxation
Pattern Work/Gymnastic Exercises
& Confidence of Both Horse & Rider
This is a wonderful starting place to develop trust and partnership with your horse.
The Jumping Program at Equestrians in Harmony teaches the fundamentals needed to jump safely with control and balance over hunter jumper fences in an arena and when ready over obstacles in the open. You can use this to develop your skills and FITNESS for jumping classes at horse shows as well as for three day eventing including cross country courses.
Jumping instruction focuses on developing the following skills
2 Point Position & Basic Jumping Position Over Fences
Types of & Quality of Release Over Fences
Horse's Form Over Fences
Grid Work/Gymnastic Exercises
Simple Course Work
& Confidence of Both Horse & Rider
This program is a great way to train up and grow wings on your horse's feet so that you may fly high and true together.
*Individual Lesson Horses provided by Equestrians In Harmony have LIMITED availability. Please Contact Us to Check.